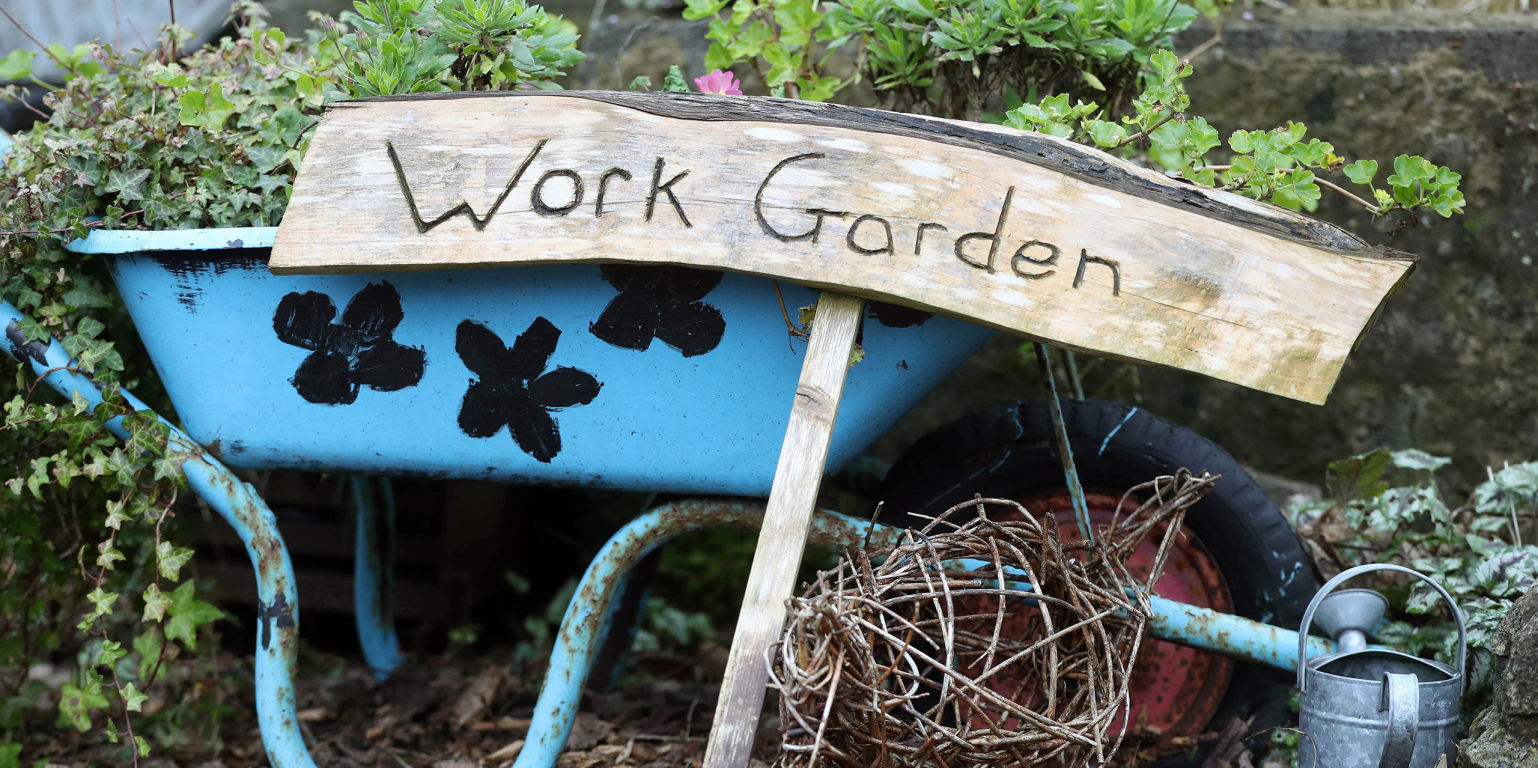 ESG
Supporting & Caring for Our Community
Our ESG Pledge
Supporting and caring for our community sits at the very heart of everything that we do.
As global temperatures continue to rise and extreme weather events sweep the globe, Orbis recognises that we have a responsibility to consider our impacts and work to ensure that we are operating as a responsible corporate citizen.
ESG (Environmental, Social, and Governance) examines the interrelated challenges of climate change, corporate governance, and social issues, and has become a critical component of our business strategy. In 2022, Orbis undertook a review of our environmental, social and governance practices to assess our strengths, as well as identify areas for improvement. Since then, we've been busy rolling out our ESG programme, led by our newly established ESG Committee.
As our business continues to grow, we want to ensure that we're doing so sustainably, and minimise our impact where we can. Here's how we're contributing towards a more sustainable future.
Protecting Our Planet
Championing the environment
We're appointing green champions across the business who will help us to drive our environmental commitments
Protecting our green spaces
We're going to conduct a biodiversity assessment and develop a biodiversity programme to encourage more wildlife, flora and fauna
Travelling responsibly
We will be rolling out eco-driver training to encourage greener driving practices, as well as installing telematics in our vehicles to identify high carbon-emitting driving patterns
We have plans to conduct an employee commuting survey to identify how we can support more sustainable travel options for employees
Harnessing our energy data so that we can make more sustainable decisions
Over a quarter of our sites are on 100% renewable electricity contracts. As our sites on non-renewable electricity contracts come up for renewal, we will transition these over to renewable sources
In partnership with our energy broker, we carefully monitor our granular energy data to track usage in each of our homes. This information feeds into our Estates and Facilities building improvement programmes, helping to improve efficiencies in the long-term. To reduce the amount of energy we use, we have installed LED and light sensors in some of our homes. But we need to go further, which is why we have plans to install sub-meters in some of our homes to give us the insight we need to be able to compare and benchmark
Keeping our waste out of landfill and recycling more
We know that approximately 90% of our office waste is sent for recycling, and 97% of our skip waste is recycled. We're going to start collecting our waste data every month and improve the way we segregate our waste at all our sites
Calculating our carbon emissions to strive for net zero
We will be calculating our Scope 1, 2 and partial Scope 3 emissions and offset to become carbon neutral
Putting People First
Developing an inclusive, nurturing, workforce culture
We know that communication is vital which is why we will be establishing an employee forum to encourage regular feedback and support the employee engagement surveys that take place every year
We regularly promote awareness around diversity, equity and inclusion practices, including neurodiversity awareness. To build on this, we will begin to improve the employee diversity data we capture to inform our Diversity, Equity and Inclusion strategy and enhance employee engagement
We completed a gender pay gap report to identify any disparities in the way that we pay our people, and we also ensure that we regularly assess pay rates against the living wage. We'll be building on this by developing a formal and transparent pay framework for our employees and benchmarking this against industry standards
We offer our employees wellbeing benefits, including an employee assistance programme, financial assistance and mental health first aid awareness. We also support initiatives such as Mental Health Awareness Week, sharing information across the organisation. We will be developing a comprehensive wellbeing strategy to formalise our wellbeing initiatives as well as including training modules on mental health awareness for both employees and managers. We will also be introducing Wellbeing Champions across all our services who are fully trained mental health first aiders
We will be conduct a further employee engagement survey and establish an employee forum to encourage regular feedback
Making sure our people are always learning, growing and enhancing their career opportunities
We make significant investment into training and development, with a fully established Learning and Development function that offer a detailed training programme for all employees. This takes employees from induction through to qualification. There is also an alternative option for developing technical expertise on a knowledge pathway for those looking to specialise. We additionally have dedicated manager development and team leadership programmes in place to support those levelling up in their careers with us
Giving Back to Our Communities
We want every Orbis employee to feel that their role is meaningful and we're proud to support some fantastic organisations and causes.

We enhance our relationships and break down barriers by working closely with our local communities — from raising money for a local art fair to getting stuck in to fundraising for national events, such as red nose day.
But we know we can do even more, and next steps include:
1. Appointing a community engagement lead to drive our community and charitable initiatives across the company
2. Developing a calendar of awareness days and national charity events to support
3. Formalising our community engagement strategy to track our contributions and capture our impact

* Read more about The Orb
Powys Police
One of our school liaison officers works closely with Powys police to enhance communication between the police force and Orbis. This includes how to approach and communicate with the individuals supported by us
Careers in the community
Since 2021, Orbis has supported local employment by attending job fairs and open days in local communities. We also provide career services, such as support writing CVs
Fundraising efforts
Each of our schools are registered to local charities, who can select the causes they want to support. We get stuck in to fundraising where we can — recently matching funds raised by our employees for the Ukraine
Community Garden
We are currently working with the local community to develop a community garden, which will be opened up to the local residents. This will include an orchard and chickens, which will support local food sourcing, as well as enhance local green space
Cheering on our local sport teams
We are proud to get behind local sport through our sponsorships of teams across Cardiff and Pembrokeshire
The Orb*
The Orb is a physical centre for our Academy Living programme, which helps adults secure work placements, develop living skills and enjoy leisure and social activities. The hub is home to numerous onsite facilities, with a shop, kitchen, café, office and laundry. The Orb also gets involved in a range of offsite activities, such as work at the local conservation centre and painting
Ethical Corporate Governance
Secure data, systems and networks
Orbis maintain a strict review process for 200+ policies for employees across homes, schools and the business. All employees receive thorough, comprehensive training on policies both upon induction, in addition to relevant updates
We ensure we train all our employees on good data protection practices. We are Cyber Essential certified for our IT systems and are currently working towards Cyber Essential plus. This is supported by regular external testing and the purchasing of cyber risk insurance
A responsible approach to risk to ensure everyone is kept safe
The health and safety of our employees and supported individuals is a significant priority for Orbis. Our health and safety operations are overseen by our Director of Quality and ESG Committee and any incidents are reviewed at board Level. Our protocols are also made clear to external parties, such as agency workers and contractors
We have robust systems in place to mitigate and manage business risks, with multiple risk registers, including site-specific risk registers. We will shortly be conducting a review of our risk registers to ensure we continue to maintain standards and that all material ESG risks are considered
We have a clear grievance process, and all managers receive full training on how to handle grievance issues. Any incidents are reported to the board. In addition, an external whistleblowing line is also accessible to employees wanting to raise any issues confidentially
Zero-tolerance approach to modern slavery
To underline our zero-tolerance position on modern slavery, we will be conducting an agency compliance review with an emphasis on compliance and well as revisiting and refreshing our modern slavery statement every year