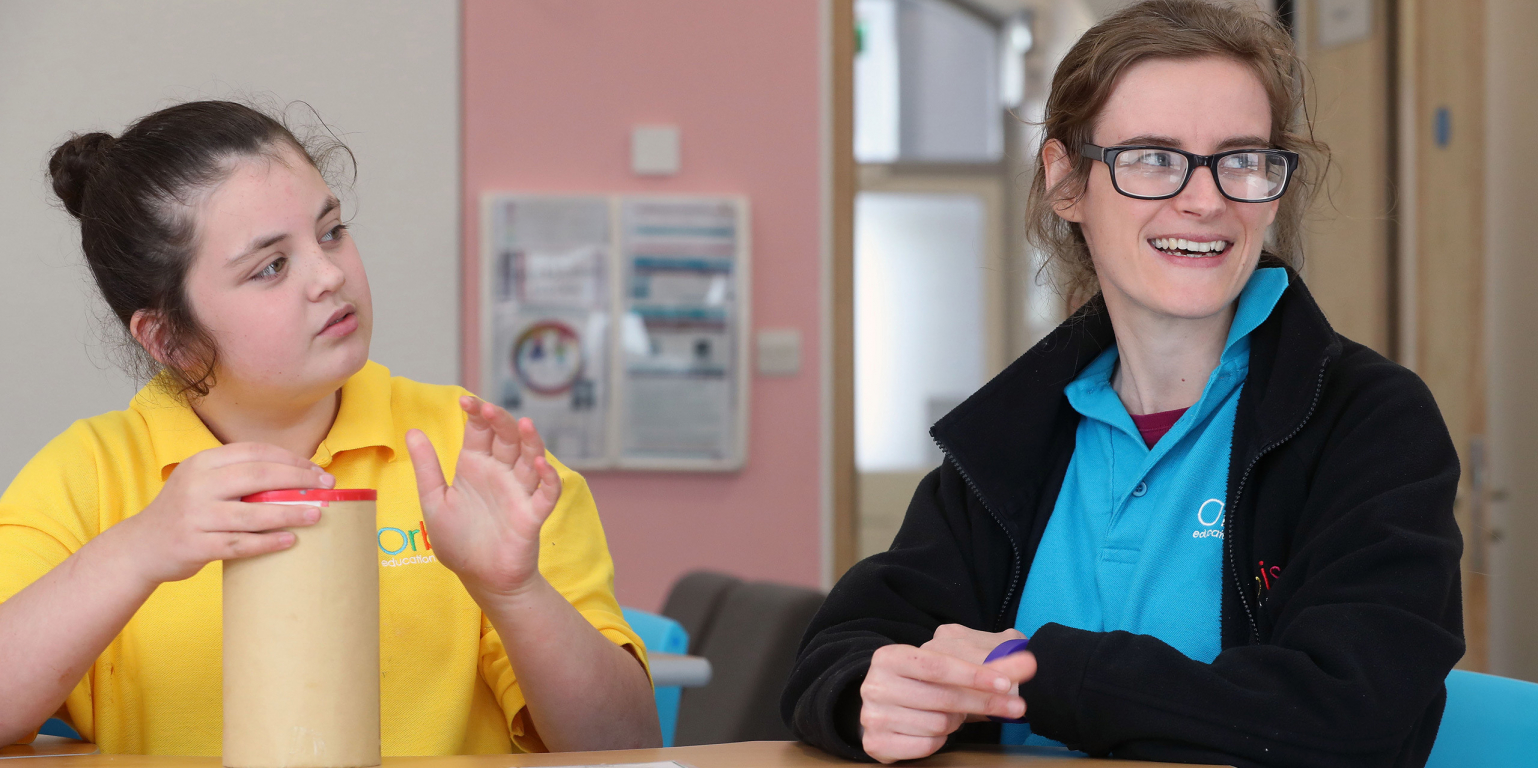 Careers at Orbis
Are you looking for a rewarding lifelong career...
Working With Us
At Orbis we have an amazing creative team of care, education and therapeutic staff. Every day is different in our schools and homes, but what remains the same, day in day out, is the commitment and dedication of our staff to really make a difference to the lives of others. Making sure that children and adults feel safe, respected, empowered and, above all happy, is all in a day's work, but this is only possible when our team members are supported to feel the same way.
We want to be the employer of choice in the care industry. We want to reward the hard work and dedication our staff demonstrate daily with a benefits package that ensures our team members get the very best, both personally and professionally, throughout their career. And that's why if you come and work at Orbis you will be rewarded with loyalty schemes, a healthcare plan, paid induction and continual training, in recognition of recruiting and retaining the very best employees and investing in skills.
We also offer a hugely competitive starting salary of £11.25 an hour for level 1 support workers, with plenty of training opportunities to help further the career development of all our staff. We know working in this industry can be tough sometimes. We support those who support others with easy access to counselling services for employees.
If you have a passion to help people live their best life and you want a lifelong career that offers ongoing learning and progression, we want to hear from you. Many of our managers and senior management team started as support workers or learning support assistants, and are now service managers, area managers and directors. Others move into therapeutic roles and work towards professional qualifications.
But, don't worry if you've never worked within the care industry before, we welcome applications from people from any walk of life. Whilst some staff join us from within the care or education sectors, many others join us straight from college or university, or from other sectors wanting a change of direction or career. We offer full training and support.
All you really need to fit in here is a desire to make a difference.
Why Orbis?
By joining Orbis you will become part of an award-winning team that makes a real difference to the lives of others.
You can expect progression, a competitive salary and a wide range of benefits in return for your hard work.
Read More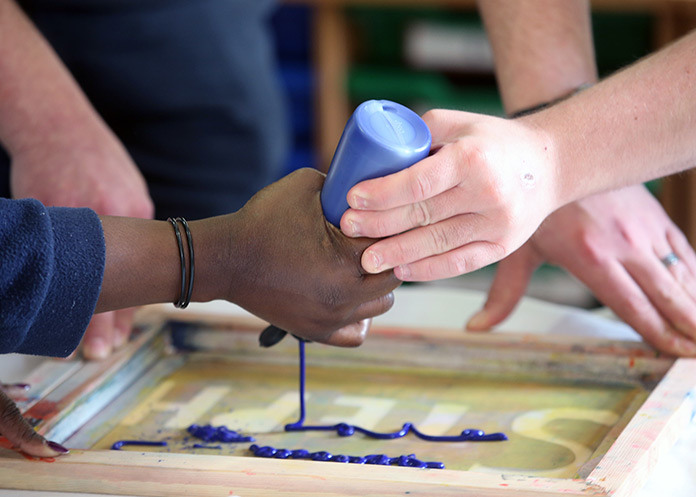 Our Teams
Orbis is made up of a number of teams all working together to provide the very best services, care & support possible.
Click here to find out more about our various departments.
Read More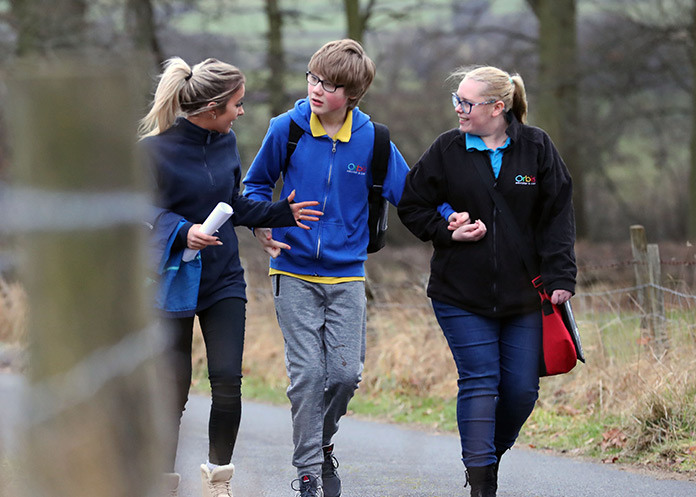 Gender Pay Report
At Orbis Education and Care Limited we provide a workplace that is fair, diverse and committed to treating all staff equally. We are dedicated to ensuring equal pay for male and female colleagues throughout the business and this is reflected in the gender pay gap report.
For more information on our Gender Pay Report, click here.
Priority Childcare
Part of Orbis Group since April 2021, Priority Childcare is a group of eleven homes for children who have needs associated with emotional, behavioural and social difficulties.
Whether you're an experienced social care professional, someone looking to get into the sector, or perhaps wanting to use your expertise to work with us behind the scenes, we'd love to hear from you!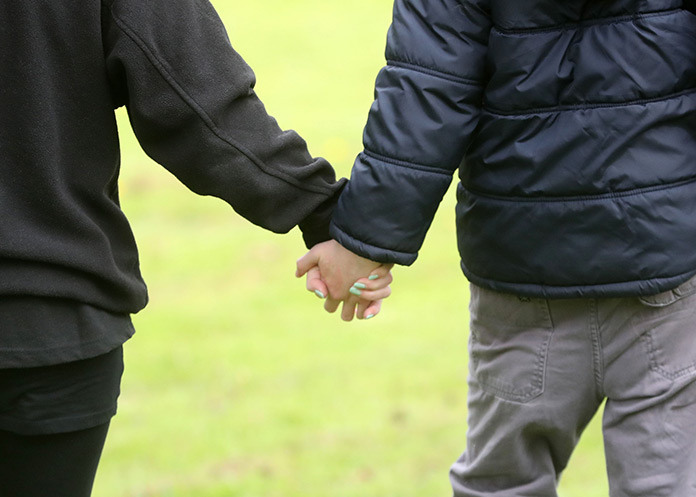 Your Development
Our team is made up of care, education and therapeutic staff and makes up a cast of hundreds. Some started when Orbis was established 14 years ago, whilst others have joined us due to our rate of growth and geographical spread.
Opportunities for you to develop and grow here are endless.
Read More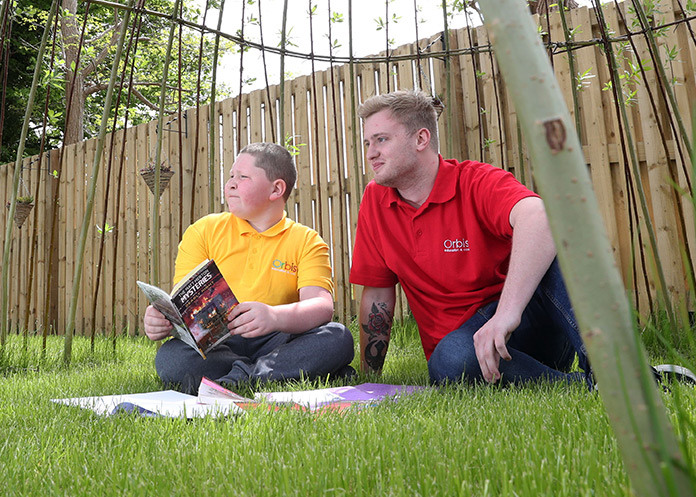 Recruitment Team
Meet the Recruitment Team
We are committed to the highest quality standards in caring for and supporting children and adults with autism and learning disability. We are always keen to hear from people with the drive to help us achieve this.
We are a fast-growing, dynamic and evolving organisation with opportunities in England and Wales.
Our colleagues are hard working, dedicated and passionate about making a real difference to the lives of the people we support, and are duly recognised in return.
Our award-winning team is made up of people who share our values and our vision to help others to reach their true potential, and who want to build a fulfilling career doing something they love.
Contact
If this sounds like you then check out our current vacancies online or contact our Recruitment Team.
Head Office
Cardiff
Orbis Education & Care
Vision Court, Caxton Place
Pentwyn, Cardiff
CF23 8HA
Email:
email hidden; JavaScript is required
Telephone:
Employee Stories
Check out some of our progression stories from team members who have made a successful career of caring for others at Orbis.
Read More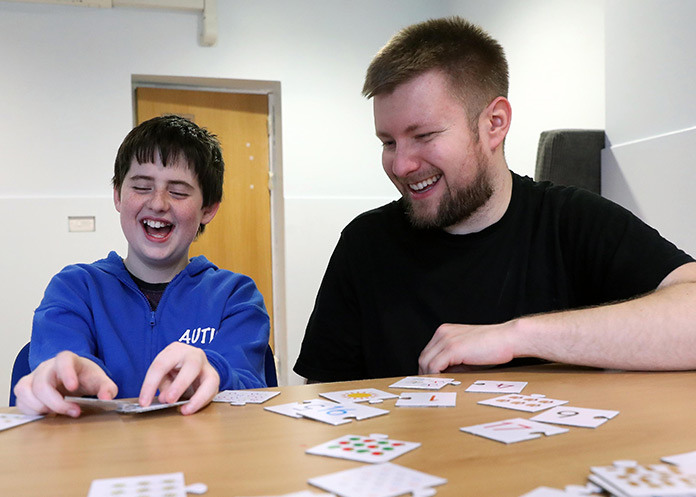 Orbis has supported my learning and development, helping me gain a Level 5 qualification in Managing Children's Services, a Masters in Leadership, as well training to become a peer inspector for Estyn..

Rachel Hackling

Executive Head of Education
Working at Orbis has taught me that with the right approach and positivity anything is achievable. I love being part of a company that has such a fantastic ethos..

Matt Dobbs

Registered Manager, Summergil House
I absolutely love the lifestyle, atmosphere and the progressiveness of The Old Vicarage. Every day that I worked as a support worker was unique and I enjoyed being in a team of dedicated people..

Georgia Lubrani

Deputy Manager, The Old Vicarage