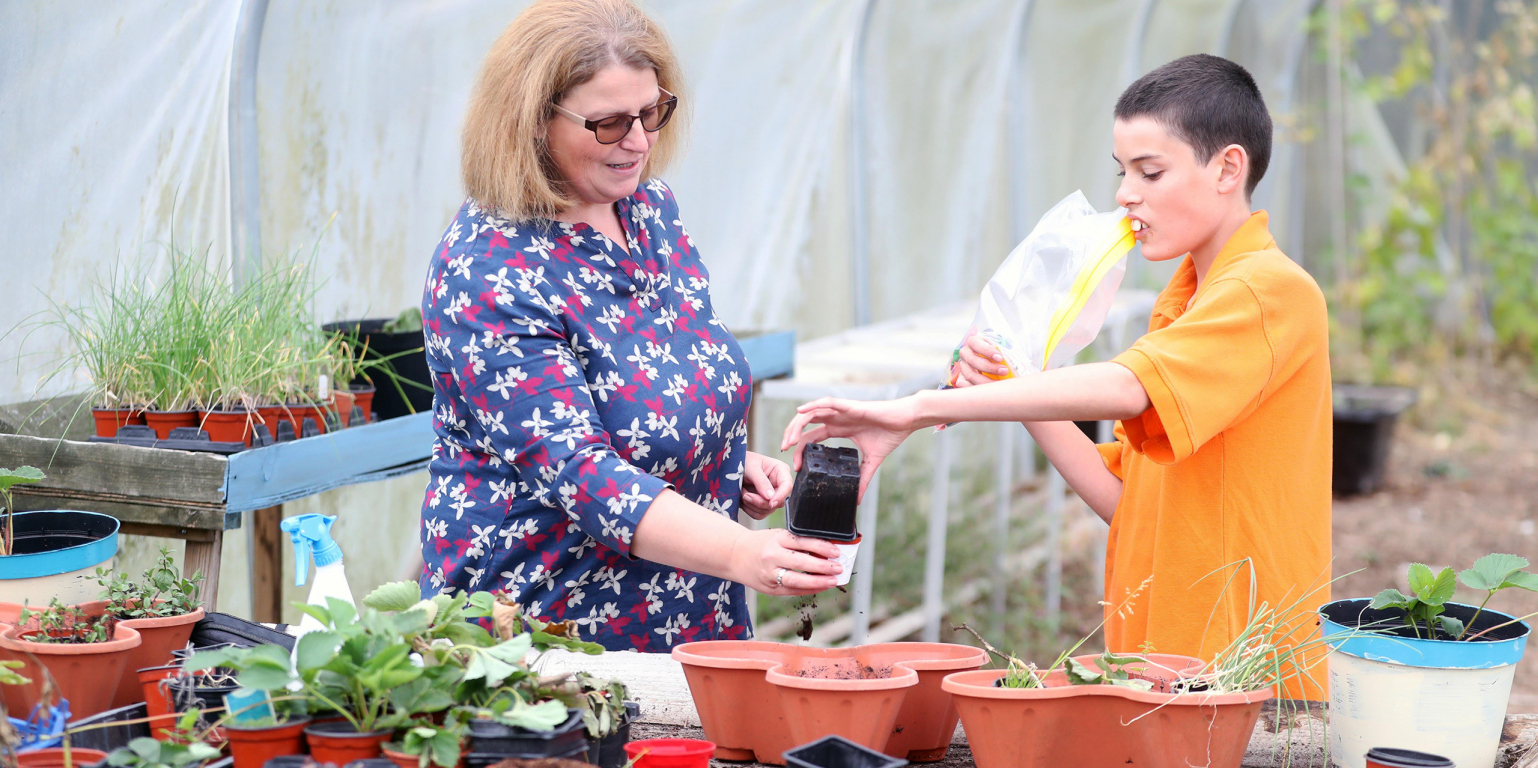 Parents & Carers
A warm welcome to Orbis Education & Care
Welcome to Orbis
Orbis offers a range of bright, welcoming environments where children and adults can feel safe, happy and respected. We offer individualised support to unique individuals that promotes their individuality, self-confidence, self-esteem and independence.
Our schools, homes and day services exist entirely to support the people you love and to help them to be the very best that they can be every day.
Orbis is a leading provider of schools and homes for children and adults with complex needs associated with autism. We are experienced in combining the very best in care, educational and therapeutic expertise to provide friendly and stimulating environments.
We are a leading specialist care provider.
We see beyond the person's diagnosis.
We nurture and support your loved ones to be the very best they can be every day.
We offer in-house therapies that support the whole person.
We focus on independence, life & work skills.
Approach
Our Approach
Our model is a careful blend of learning, care and in-house therapeutic support designed to meet the specific needs of unique people. Our team of positive, dedicated and creative staff are experienced and skilled in supporting children and adults to learn and progress, to enjoy positive roles in their community, and to make memories and friendships that will last a lifetime.
Through our multi-disciplinary approach, we promote and encourage everything that makes the individual inherently unique, whilst supporting their specific needs. Ours is a positive model of support that encourages individuals to discover and nurture their innate personalities, abilities and strengths, and one that celebrates and reinforces positive behaviour. Individuals in our services associate their schools and homes with being engaged, valued and respected.
Our aim is to equip the people we support with the skills they need to succeed when they leave us.
Aims & Values
We support unique individuals to learn and develop skills that will enable them to play an active and valued role in their community.
The people we support are able to make informed choices regarding the education and care that they receive. Our model is entirely person-centred.
We engage with parents and carers to ensure that placements are successful.
We want children and adults to be themselves, and to explore their innate and inherent likes, interests, opinions and personalities: indeed, to meet the person that sits behind their label.
We empower people to become independent and to engage in lifelong learning, to develop their voice and their confidence, to focus on their health and wellbeing, to make informed choices and to lay their own foundations for their life to follow.
Objectives
All care and education plans to be based on a comprehensive assessment of need carried out by a multi-disciplinary team.
The people we support, their families and carers will remain integral to this process.
Every person we support will have an individualised programme of learning.
Every person we support will have a suitably skilled team around them that understands and respects their individual needs.
Every person we support will have individualised learning, communication and sensory plans when required.
Every person we support will have a behaviour support plan.
Every person we support will have a risk assessment and management plan that enables them to take risks in a considered and positive way.
Awards
This is a list of our current awards.
2019
Finalist — ILM Leading Wales Award
Finalist — Great Practice Award
Finalist — Employer of the Year Award
2018
Winner — National LD and Autism Award
(Making a Difference, Ty Coryton)
Winner — National LD and Autism Award
(Promoting Fulfilled Lives, Bangeston Hall)
Finalist — Variety Catherine Award
(Lucy Pottinger, Director of Childrens Services)
FAQs
How does Orbis receive referrals?
As placements are funded by a placing authority, any referral for a school or residential placement, for a child or an adult, needs to be received from the local authority, health board or education authority that is commissioning a placement. Up to this point however parents and carers can enquire about Orbis services, visit us and collect information about what we do and how we do it, as well as where we are. We are unable to assess an adult or child without the placing authority's permission to do so.
Who pays for the services that Orbis provides?
Placements with Orbis are funded by a combination of social care, health and education funding as appropriate to the needs of the placement. So an education-only placement is paid by the local education authority whereas a placement that requires both education and residential support is funded by a combination of education and care. For adults with complex health needs, a placement may be funded fully or in part by health and/or social services.
Can the services provided by Orbis Education and Care be full or part-time?
For children we provide full-time education and can offer this on a school-only basis. However in a residential setting, care can be offered on a full or part time basis, on a weekly boarding-basis with weekends at home. We also offer term-time only residential placements where the child returns home for the academic holidays or a full time 52 week option. We do not offer respite or short breaks. For adults it is anticipated that residential placements will be full-time.
How often can I visit a loved one at Orbis Education and Care?
There are no restrictions when it comes to visiting, however we do ask that visits are arranged in advanced so that we can prepare the child or adult for visitor and a potential change in their routine.
Can Orbis Education and Care provided respite services as and when required?
Orbis does not offer respite/short breaks and cannot offer emergency placements that are required on the same day. We have to assess every child and adult that may be placement with us to ensure that we can meet their needs and offer a suitable peer group, as well as plan a carefully supported transition where required.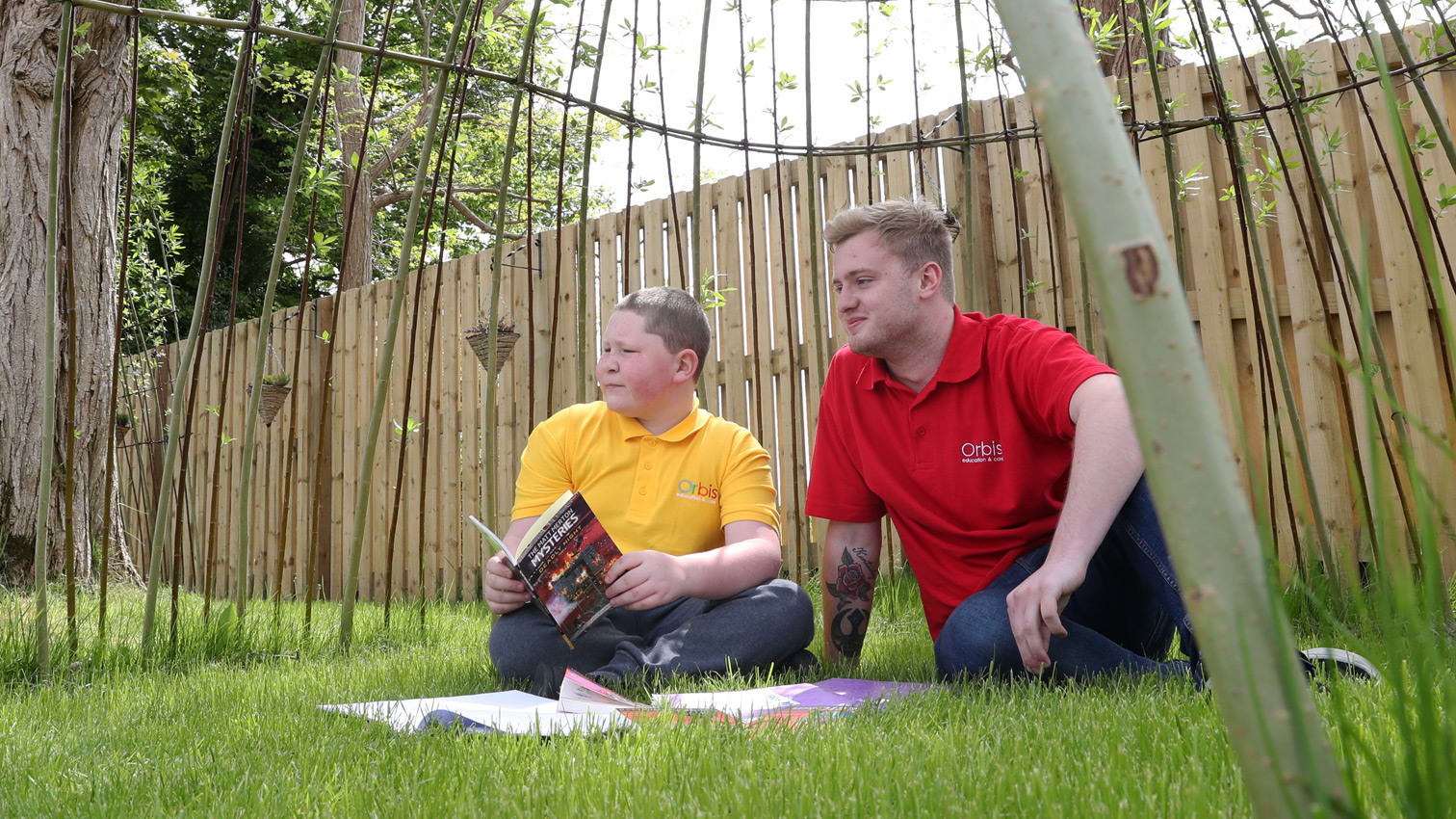 Dan Y Coed
— Children's Schools & Homes
Therapeutic Services
Our model of care is a blend of education, care and in-house therapeutic services. Our team comprises of Speech and Language Therapists, Occupational Therapists, Positive Behaviour Support and more.
Read More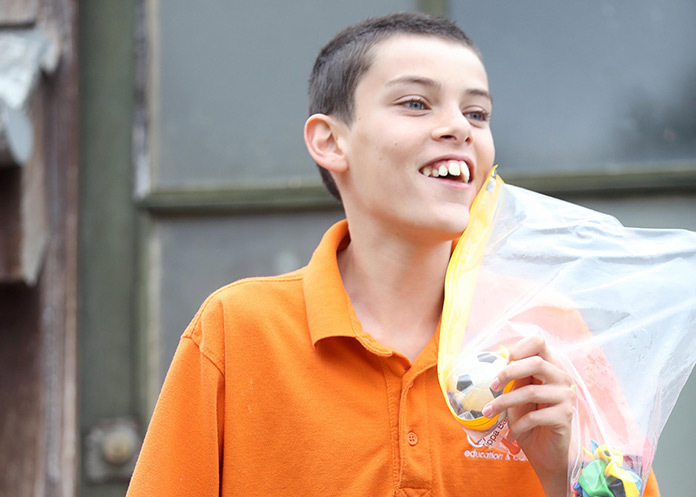 Orbis has supported my learning and development, helping me gain a Level 5 qualification in Managing Children's Services, a Masters in Leadership, as well training to become a peer inspector for Estyn.

Rachel Hackling

Executive Head of Education
Working at Orbis has taught me that with the right approach and positivity anything is achievable. I love being part of a company that has such a fantastic ethos.

Matt Dobbs

Registered Manager, Summergil House
I absolutely love the lifestyle, atmosphere and the progressiveness of The Old Vicarage. Every day that I worked as a support worker was unique and I enjoyed being in a team of dedicated people.

Georgia Lubrani

Deputy Manager, The Old Vicarage
Let's find the right career for you!
Making the right career move is important, take a look at our vacancies section to see what's on offer at Orbis!
All Careers
We are so thankful that you amazing people are so committed to helping individuals with autism live the very best life they can live.

Parent

Parent
We didn't know he could ever be this settled, happy and proud of himself. It is incredible.

Parent
He is so happy at Dan y Coed. Everyone is so lovely. If he is happy then I am happy.

Parent B

Parent
Persistence and patience. And the want to make life better. Well done Orbis. Again!

Ty Carreg

Parent
Passion and beauty from the heart, each and every one.

Ty Coryton

Parent
You will never find a place like this anywhere else. I wish my son could stay here for ever.

Ty Bronllys

Parent
Orbis pulled out all the stops. They did everything to make it work for our young person. It was really amazing what they did when no other providers would place them.

Placements Manager

Professional
Since he has been at Dan y Coed he is talking about his future. It is also the first time he has ever said that he is happy.

Dan y Coed

Parent
Orbis are seen as one of the better providers around and are a go-to when we have particularly complex children.

Team Manager

Professional