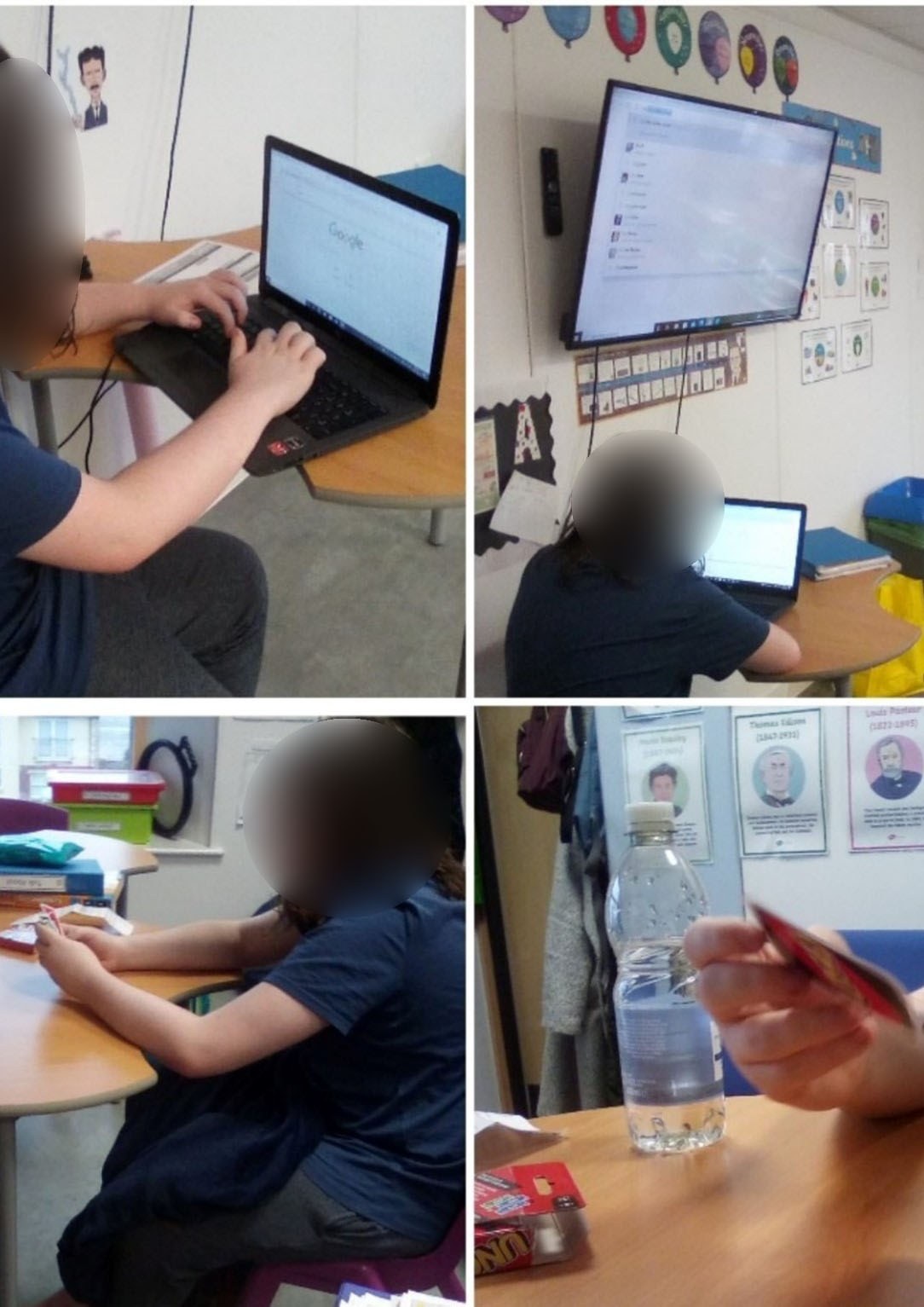 RS's Story - Learning Outside the Classroom
RS's story is one of remarkable transformation. At the age of 15, he joined Dan Y Coed School with an 8% school attendance rate and a deep-seated aversion to education. His interests were limited to watching YouTube, visiting toy shops, gaming, and eagerly anticipating visits with his father. RS's outlook on life was negative, and he had low self-esteem, making it challenging to engage with others or participate in activities at his residential placement and in school.

When we first welcomed RS to Dan Y Coed, he would wear a Halloween costume to help him feel safe and to manage his anxieties. RS needed his own classroom and wouldn't allow anyone within his space to build relationships and engage in learning activities. He struggled with personal hygiene, communication skills, and emotional well-being. RS had little motivation for school or life in general despite his hidden potential.

The team at Dan Y Coed School was determined to find a way to change RS's attitude towards life and help him develop independent living skills. The key was to identify the right approach. Traditional classroom activities didn't work for RS, especially writing. However, he displayed a hidden talent for writing when given the opportunity. After trying various interventions, the team decided to adopt an ICT-based approach that aligned with RS's interests.
They began using interest-based strategies to build relationships and encourage engagement in learning, ultimately boosting RS's confidence and self-esteem. RS's journey towards a more fulfilling life took a significant turn when Learning Outside of the Classroom (LOTC) became the primary focus. RS enjoyed helping others, which gave him a sense of accomplishment and opened the door to further engagement.
The school started with simple office tasks and gradually expanded to accessing the community, which allowed the team to observe a more settled and positive RS. Through these outings, RS began to feel a sense of belonging and confidence within the school setting. He took on various responsibilities, running the school snack bar, participating in cookery sessions, and engaging in shopping for ingredients and learning resources. RS also enjoyed lunch outings, scavenger hunts at the beach, and walks around the local community. These activities provided opportunities to develop essential skills, including numeracy, literacy, health and well-being, independent life skills, and work experience.
RS's achievements are nothing short of inspiring. He is now working towards earning his Duke of Edinburgh Bronze award, ASDAN foodwise short course accreditation, and a BTEC short course called 'Skills for Social Success,' which he chose independently. Regular meetings with stakeholders and his residential placement revealed the positive impact of RS's progress on his personal life.
RS takes pride in sharing his accomplishments with his key workers, taking ownership of cleaning his room, maintaining good personal hygiene, engaging socially with others, cooking for himself and others, and even joining a gym. RS's school attendance rate has dramatically improved and now averages at 90%.
RS's journey from a disengaged, struggling teenager to a confident, accomplished young man is a testament to the dedication and innovative approaches of the DYC School team. This transformation is a source of pride and inspiration for all involved in RS's life. As he continues to grow and develop, we can't wait to see what the future holds for RS and stand ready to support him on his journey into adulthood. His story reminds us that with the right support, understanding, and tailored approaches, remarkable transformations are possible, and every individual has the potential to flourish.