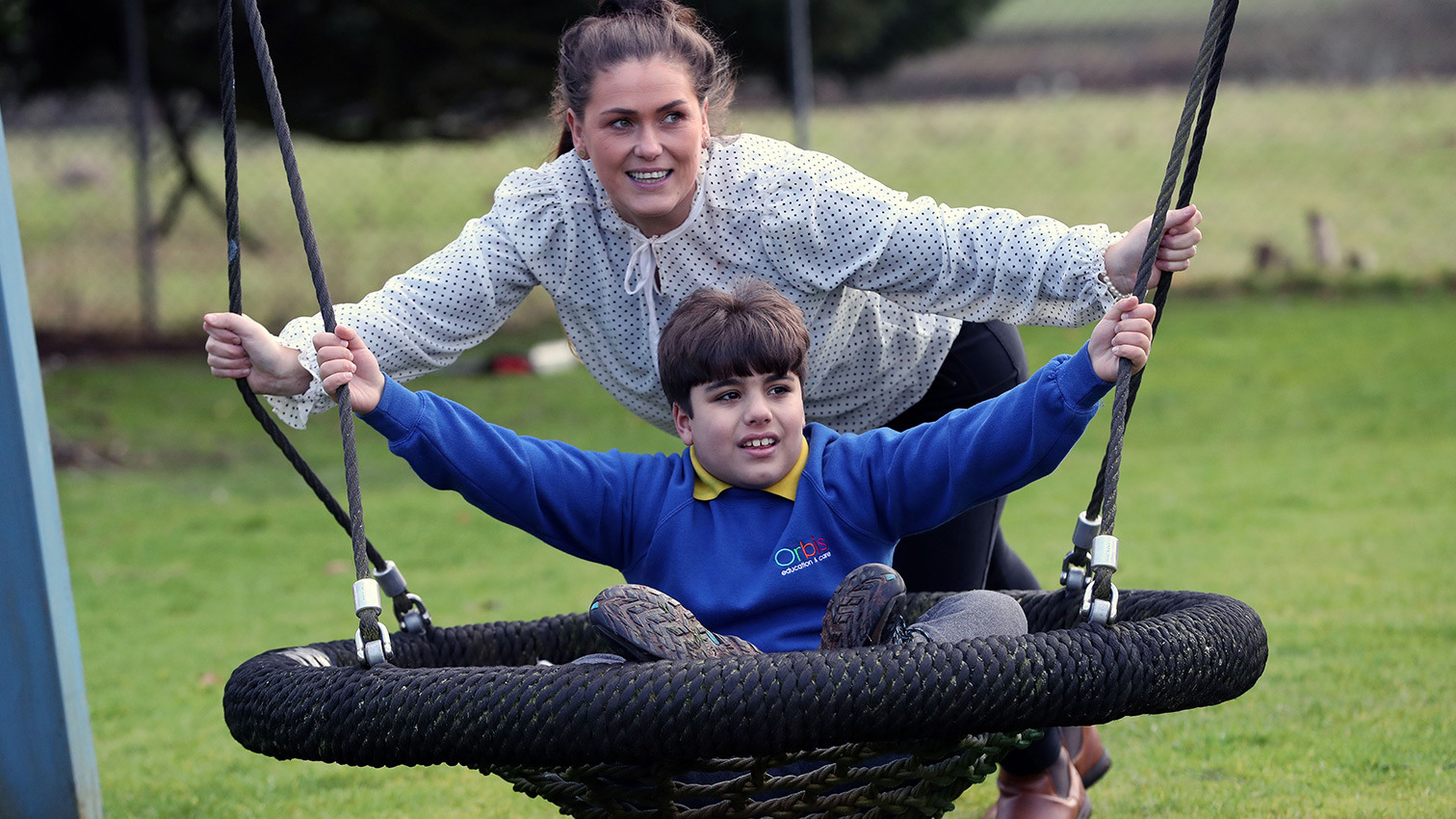 B's Story
Before being placed with Orbis B lived at home with his parents and 4 siblings.
He was able to attend school three hours per day but was at risk of permanent exclusion.
Challenges
Mum struggled to keep him safe and support his visits in the community. B spoke little English and could be aggressive to those around him. His sleeping patterns were disrupted and he would abscond frequently.
When B was placed in an Orbis school he slowly transitioned into full time education. Working closely with our multi-disciplinary team he became used to following routines and understanding what was being asked of him. B was provided with symbols and PECS to support his communication and he was supported by two members of staff in the community to keep him safe.
Outcome
During the next two years B made amazing progress. He developed his communication skills and can speak English in full sentences. His school attendance is excellent and he can count to 100! B has moved onto stage 2 in phonics, and is writing independently. He has regular family contact both on and off site, and is now working on having overnight stays with his family. B's diet has become much broader and he can now access the community, buy his favourite foods and cook his favourite meals. As a result of a marked reduction in B's challenging behaviours, his support levels have reduced from 2 to 1 member of staff.
More recently, B was moved to a service much closer to home to support more family time with both mum and his siblings. He has settled well and is becoming a positive member of his local community.
'The transition from Ty Bronllys to Dan y Coed has been amazing. The communication between the homes was outstanding.' - Independent Reviewing Officer.
Words from Parent:
He is so happy at Dan y Coed. Everyone is so lovely. If he is happy then I am happy.

Parent B

Parent