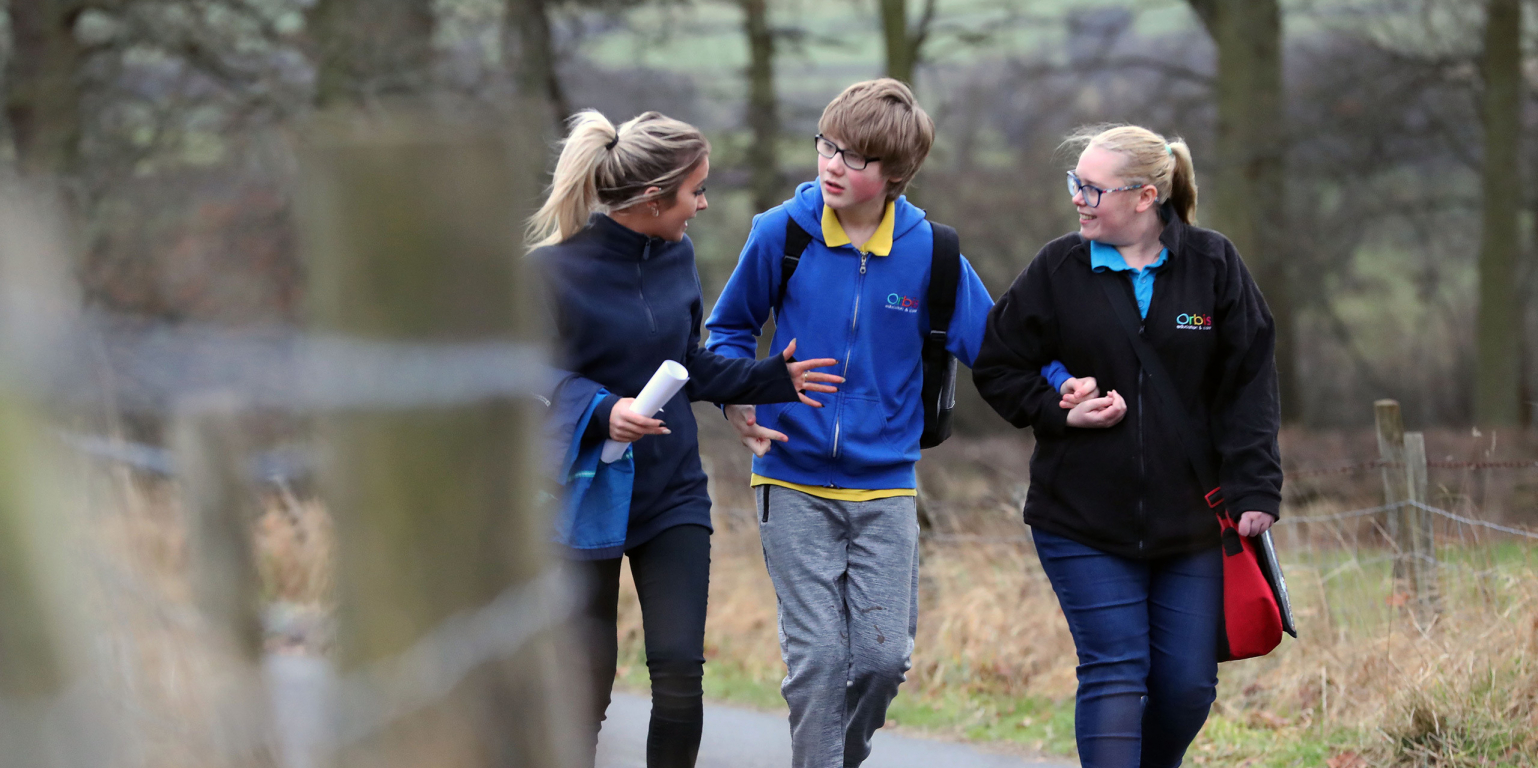 Our Teams
Making a difference to the lives of others
Welcome to Orbis
At Orbis we are fortunate to have an amazing creative team of care, education and therapeutic staff.
Every day is different in our schools and homes, but one things that remains the same, day in day out, is the commitment and dedication of our staff to really make a difference to the lives of others.
Finance
The Orbis finance team provides a number of key functions to the group. These include:
Business Partnering – Supporting overall growth and working with the business on planning, forecasting, management reporting and analysis
Transaction Processing – Dealing with accounts receivable and accounts payable, ensuring that payments are made and received on time
New Placement Costings – Working with the operations team and commissioners to produce bespoke costings for new placements
Payroll – Processing monthly payroll transactions for over 800 employees across the group
Statutory Reporting and Compliance – Annual audit, tax returns and compliance
Referrals
Our experienced referrals team works in partnership with local authorities, health authorities, multi-disciplinary teams and families to identify the most appropriate placements for children and adults with complex needs.
Referrals come to us from a wide variety of sources including social workers, commissioners, parents and families. We welcome contact at any stage of placement planning and are happy to talk through the range of services that Orbis can offer to the people we support at any time.
The referrals team are on hand throughout the referral process, working alongside our operations team to co-ordinate assessments and obtain costs.
Our referral staff are also responsible for identifying and applying to new commissioning frameworks across Wales and England.
They also attend and exhibit at a number of care and education events and conferences nationally. This is where parents and professionals can learn more about our offering and informally meet the team. If you see the team at an event, please do come over and say hello!
HR
In order to provide exceptional outcomes for the people we support, we pride ourselves on having a highly skilled, passionate and engaged workforce in place to support this.
Our HR team is committed to supporting every employee at Orbis to achieve in their role and reach their true potential. Our HR team operates in three different ways:
Recruitment – Identifying and attracting the very best and most committed people to join Orbis, so we can continue making a difference to the lives of the people we support
Employee Relations – Providing a high quality and professional service that supports our people and operations team
Learning and Development – Making sure that our all of our employees have the skills they need to succeed, across both professional and personal areas of development
Estates
Our Estates team is responsible for the ongoing maintenance of all our homes and schools. We are able to provide first-class environments for the people who live and go to school at Orbis thanks to our dedicated colleagues in Estates.
From cleaning to catering, building maintenance, gardening, décor and more, our staff, residents and learners get the best of our facilities thanks to the team's hard work in maintaining the properties we are responsible for.
The Estates team also manages the group's fleet of vehicles and makes sure the environments inhabited by our staff and those they are working with remain safe at all times.
The team also plays an important role in the development of new homes and facilities across the group, providing vital input into the creation of highly bespoke domestic and educational environments which are designed with the needs of the person in mind.
Clinical
No two people are the same. This is especially true when it comes to the people that we support. There is no 'one size fits all' model available that could effectively support everyone in the same way.
Our clinical team provides a range of therapeutic services which underpin our education and care services to help the people we support develop the skills they need to succeed both at home and in life.
We do not expect everyone to develop or learn in the same way and instead we provide them with tailor-made education and care programmes suited to their individual needs.
Our clinical team includes Occupational Therapy, Speech and Language Therapy and Positive Behavioural Support. We also work with specialist therapists when required, including Dieticians, Clinical Psychiatrists, Psychologists and so on.
Education
Our schools provide specialist educational services to learners with complex needs associated with autism aged 5-19. We have a dedicated team of teaching staff who work alongside our care and clinical teams to provide bespoke pathways for learning.
Our primary aim is to provide safe educational environments that encourage individuality, self-confidence, self-esteem and lifelong learning. Our education team is passionate about creating and following person-centred programmes of learning, and working with learners to achieve their individual goals and desires.
Our curriculums are personalised to suit the needs of every young person learning through Orbis Education and Care.
You can find out more about our Children's Schools and Homes here.
Quality
Orbis provides sector leading standards of care and education to people with complex needs associated with autism. We are extremely proud of the services we provide and are committed to consistently delivering high end support solutions and exemplary outcomes on behalf of our residents and learners.
Our Quality Assurance team helps us to achieve this through ongoing monitoring and maintenance of our governance structures group wide. The team makes sure all the correct policies, procedures and practices are in place across the group and that we are able to safely meet the needs of the people we support using best practice approaches.
The team is also responsible for the delivery of regular and ad-hoc quality assurance audits, and ensuring any actions required are followed up and completed at all times.
We are able to maintain the highest standards of service delivery across all of our homes and schools thank to the diligence of our Quality Assurance team, which supports and advises the operations team to ensure all relevant regulation and standards continue to be met.
I absolutely love the lifestyle, atmosphere and the progressiveness of The Old Vicarage. Every day that I worked as a support worker was unique and I enjoyed being in a team of dedicated people..

Georgia Lubrani

Deputy Manager, The Old Vicarage
Working at Orbis has taught me that with the right approach and positivity anything is achievable. I love being part of a company that has such a fantastic ethos..

Matt Dobbs

Registered Manager, Summergil House
Orbis has supported my learning and development, helping me gain a Level 5 qualification in Managing Children's Services, a Masters in Leadership, as well training to become a peer inspector for Estyn..

Rachel Hackling

Executive Head of Education