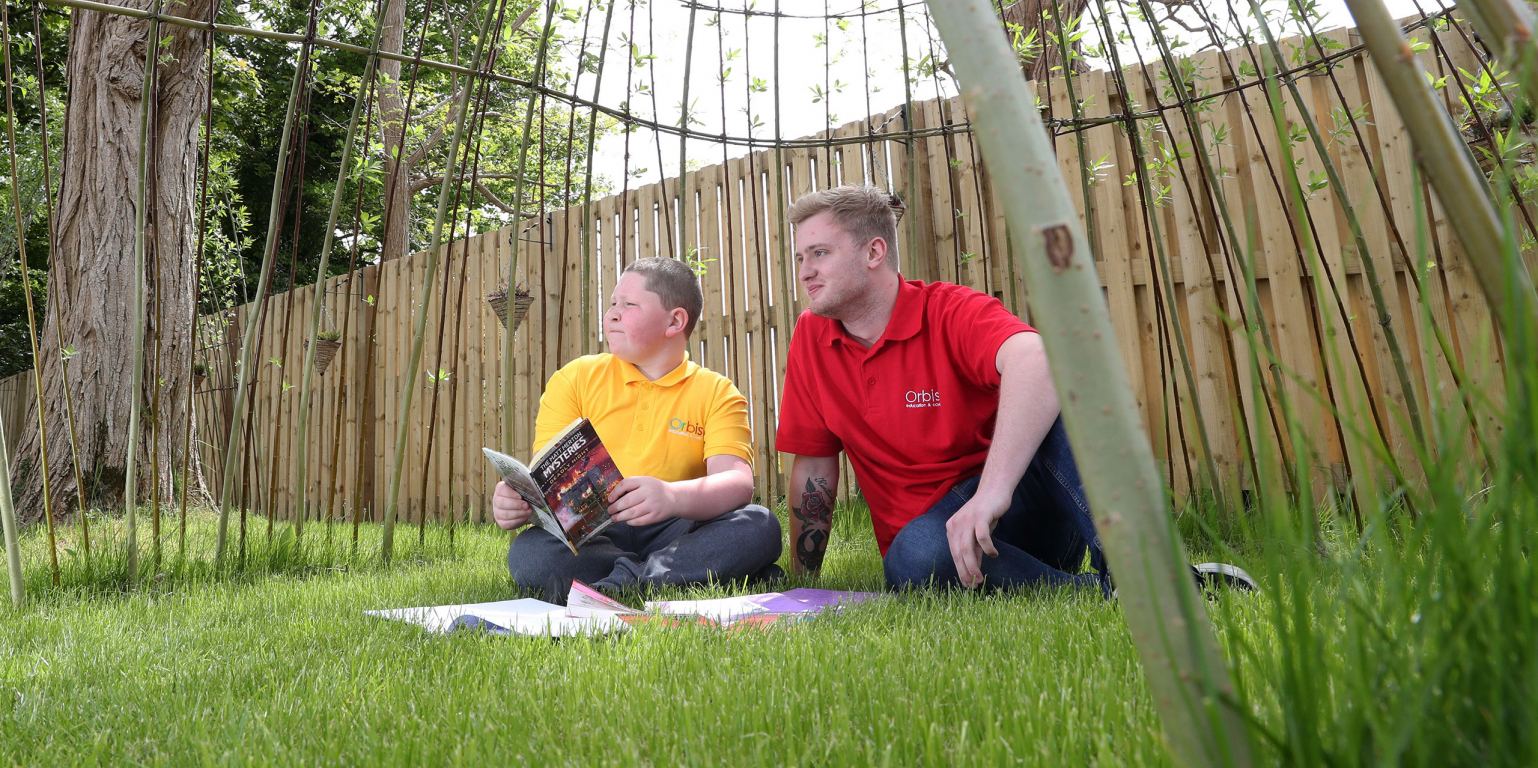 Your Development
We believe everyone has the capacity to learn something new every day
Welcome to Orbis
At Orbis we are fortunate to have an amazing creative team of care, education and therapeutic staff. Every Orbis colleague will receive the knowledge, skills and encouragement to deliver outstanding care and support across our homes and schools
Each day is different in our schools and homes, but one thing that remains the same, day in day out, is the commitment and dedication of our staff to really make a difference to the lives of others.
Onboarding Process
Every colleague that joins us is warmly welcomed into the Orbis family. We support new colleagues in the run up to their induction, providing help and guidance at every stage to ensure the process runs smoothly. The Recruitment and Learning and Development team are here to help and ensure everyone is ready to go and set up for success from day 1!
Orbis provides a comprehensive induction programme to increase knowledge and build confidence. Our induction includes core health and social care topics, delivered through a blended approach of face-to-face workshops, webinars and e-learning courses. Our courses are designed to cater to a range of learning styles and are interactive, user-friendly and enjoyable.
All new colleagues complete shadow shifts before they commence working as part of the main rota. This provides ringfenced time to settle in, learn about on-site practicalities and start to transfer classroom learning into day-to-day practice. Shadow shifts typically include getting to know the team and the individuals being supported, taking part in a local orientation, observing best practice and spending quality time with a mentor to reflect and talk through next steps.
Initial induction training signals the start of the learning journey and will be continued once colleagues are up and running at their home or school.
Ongoing Training
Our onboarding process extends to the first 6 months in role. We will continue to support and mentor colleagues throughout this time, providing tailored advice and on-the-job learning to ensure that onboarding is a positive and inspiring experience. All Orbis colleagues receive regular supervisions with their line manager which provides valuable 1:1 time with an experienced manager to reflect on experiences and identity learning needs.
As colleagues settle into their role, they will start working to achieve an induction framework to evidence core knowledge of health and social care key responsibilities and ways of working to enable safe and compassionate care and support. Completion of a wider range of training will be an important source of information during this time. Within Orbis we have a range of in-house training available from both our Learning & Development team and our specialist teams based in the homes and schools.
Once the induction framework is completed, colleagues can then progress on to complete the required sector-specific vocational qualification (Adults or Children and Young People pathway). It is the company standard for all colleagues to work towards and achieve this qualification to evidence the high standards of care and support demonstrated across the organisation.
Colleagues will also have the opportunity to attend training that equips them to fulfil specific responsibilities including topics for line managers, designated roles such as First Aiders and learning champions.
Your Career Pathway
At Orbis we are passionate about supporting our colleagues to achieve their potential! We want all our colleagues to learn and grow with us as we continuously improve and expand the services that we provide. We actively encourage progression from within the organisation to harness and nurture the talent we have within our homes and school, whilst maintaining continuity of care and support and the high standards expected at Orbis.
As our services develop and we have new sites opening there are plenty of opportunities for colleagues to move upwards into management roles or to move across to a new pathway with one of our specialist behavioural or clinical teams. Colleagues progressing in a management direction can enrol onto the relevant Level 5 vocational qualification and for those on a specialist route, there are opportunities to upskill through PBS and clinical skills-based training.
Our supervision and appraisal process creates the platform for crucial development conversations to take place. These performance and development conversations feed into our wider talent management process to ensure we identify career aspirations and agree a plan on how to turn those aspirations into reality through a range of learning and mentoring interventions.
Learning & Development Team
Our Learning and Development team are dedicated to ensuring all Orbis colleagues receive high quality training from new starters joining inductions through to established colleagues who are developing and progressing throughout their career with Orbis. Headed up by our Learning and Development Manager, we have Learning and Development trainers who regularly deliver a range of training through face-to-face and online workshops. We also have a Learning and Development Co-ordinator who supports training bookings and coordinates all aspects of e-learning.
Orbis has supported my learning and development, helping me gain a Level 5 qualification in Managing Children's Services, a Masters in Leadership, as well training to become a peer inspector for Estyn..

Rachel Hackling

Executive Head of Education
Working at Orbis has taught me that with the right approach and positivity anything is achievable. I love being part of a company that has such a fantastic ethos..

Matt Dobbs

Registered Manager, Summergil House
I absolutely love the lifestyle, atmosphere and the progressiveness of The Old Vicarage. Every day that I worked as a support worker was unique and I enjoyed being in a team of dedicated people..

Georgia Lubrani

Deputy Manager, The Old Vicarage