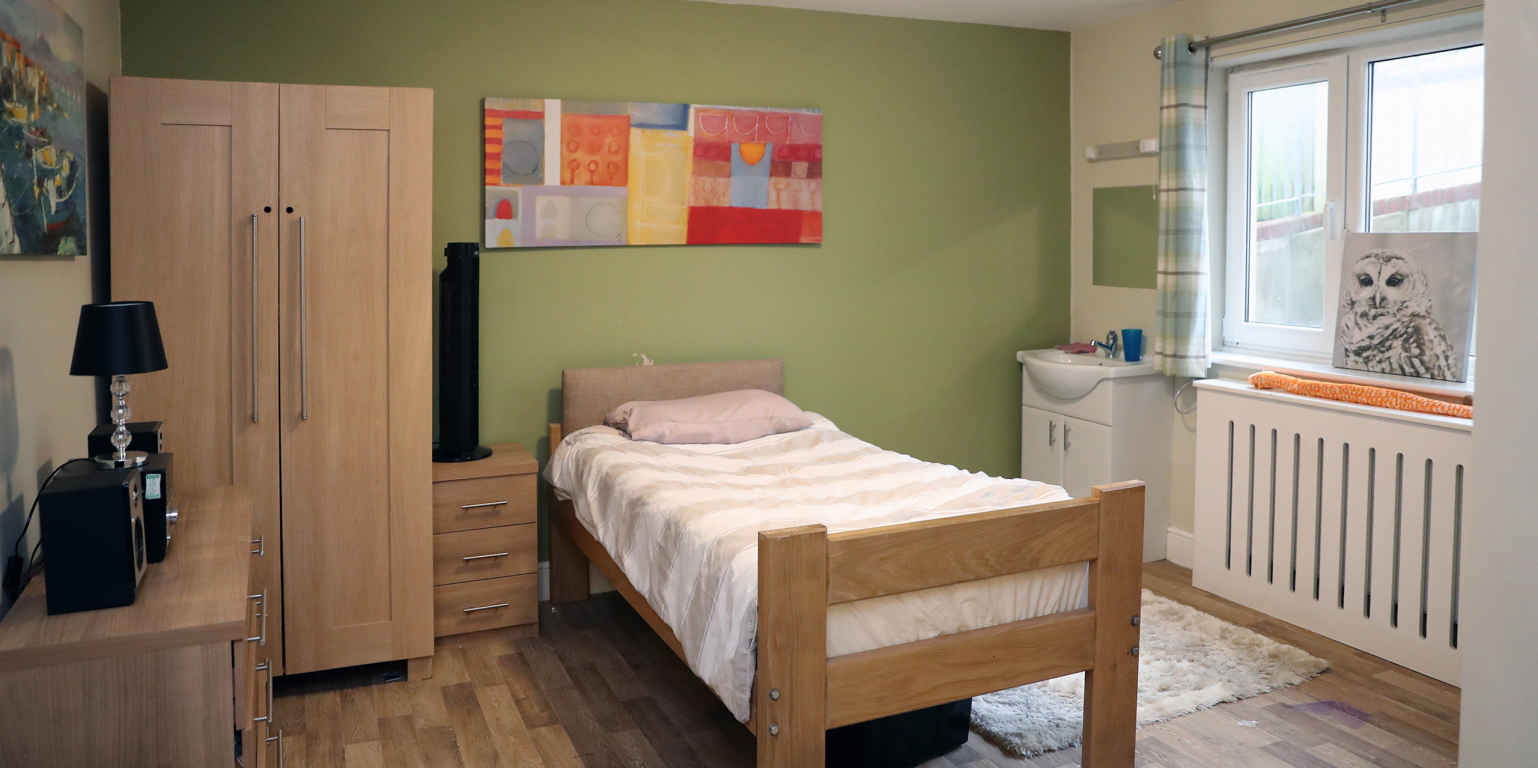 Stockwell Road
Stockwell Road is five minutes from Pembroke Dock
Welcome
Just five minutes from Pembroke Dock with its magnificent Norman castle and with stunning views of the Cleddau Estuary, Stockwell Road offers a peaceful home for up to four adults from the age of 18.
The home's four double bedrooms extend over three floors with a large lounge, kitchen and dining area providing communal spaces to socialise and to practice life skills. There are gardens and a horticulture area with outdoor seating too.
General
At Stockwell Road we support adults with complex needs associated with autism. We embrace sector-leading practice and blend education, care and therapeutic support to provide tailor-made placements for unique individuals.
Stockwell Road is a welcoming specialist home that offers a balance of learning, leisure and life skills, and a place that puts adults at the centre of their own progression pathway.
Adults living at Stockwell Road also have access to the facilities at Orbis' Bangeston Hall in Pembroke Dock, including allotments, gardens, a huge polytunnel, smallholding, art room, music room and much more.
Every adult has their own interests, strengths and needs, and our creative and experienced team of carers work closely with each individual to ensure they are happy and supported.
Needs Supported
52 Weeks
18–65
Mixed Genders
5 Registered Beds
Mission
Our primary aim is to provide a safe environment that encourages individuality, self-confidence, self-esteem and lifelong learning.
Ours is a person-centred approach. We encourage adults to learn and develop skills that will enable them to play an active role in their community, supporting them to make their own informed decisions. We also work closely with families and carers to support individuals to develop and maintain relationships.
We encourage our residents to participate in positive risk taking, helping them to develop roles, responsibilities and confidence within their daily lives and, at all times, we support them to become independent via a focus on lifelong learning.
We want to improve and maintain the quality of life for adults by nurturing and promoting independence. This is underpinned by Positive Behaviour Support - focusing on setting realistic goals and understanding behaviour in order to provide our residents with proactive coping strategies to overcome their difficulties. This non-sanction-based model of care celebrates and reinforces good and positive behaviour, leading residents to associate their home life with being happy.
Therapeutic Services
At Stockwell Road our residents' therapeutic needs are supported by the local health team in Pembrokeshire.
Contact
We are always happy to be contacted for further information about Stockwell Road and we encourage anyone with an interest in our home to get in touch to find out more about what we do and how we do it.
Callum Merrony
Care Manager
Stockwell Road
1a Stockwell Road
Pembroke Dock
SA72 6TQ
Email:
email hidden; JavaScript is required
Telephone: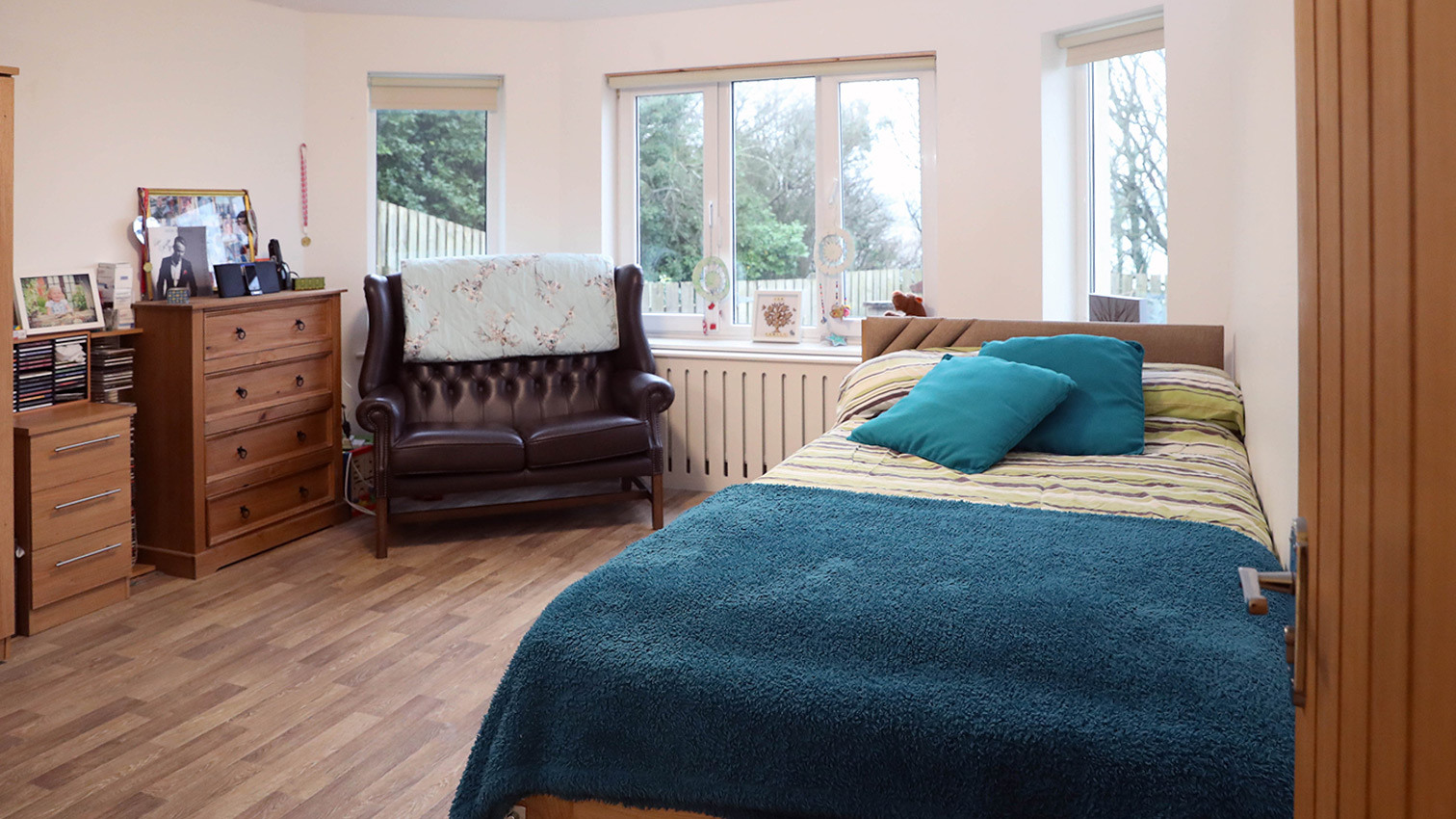 We are so reassured by the highly knowledgeable and enthusiastic carers. We are so thankful that you amazing people are so committed to helping individuals with autism live the very best life.

Ty Coryton

Parent
I'm actually in tears! You have no idea, not just how much you've changed our lives, but how you have saved our lives!

Ty Coryton

Parent
Thank you for bringing back my faith in humanity and seeing my boy as a wonderful, funny, amazing young person.

Coed Parc

Parent
Orbis… they are the best you will ever see in this country. The staff, the management, the way they look after the kids is just out of this world.

Ty Bronllys

Parent
He is so happy at Dan y Coed. Everyone is so lovely. If he is happy then I am happy.

Parent B

Parent
Persistence and patience. And the want to make life better. Well done Orbis. Again!

Ty Carreg

Parent
We didn't know he could ever be this settled, happy and proud of himself. It is incredible.

Parent
They are our go-to provider for children with disabilities.

Lead Commissioner

Professional
I know your home is the right place for him and you can see that your staff are a very committed team.

Service Manager

Professional
Our Location
Stockwell Road is located just minutes from Pembroke Dock next to the Cleddau Bridge and with stunning views of the Cleddau Estuary.
View on Map