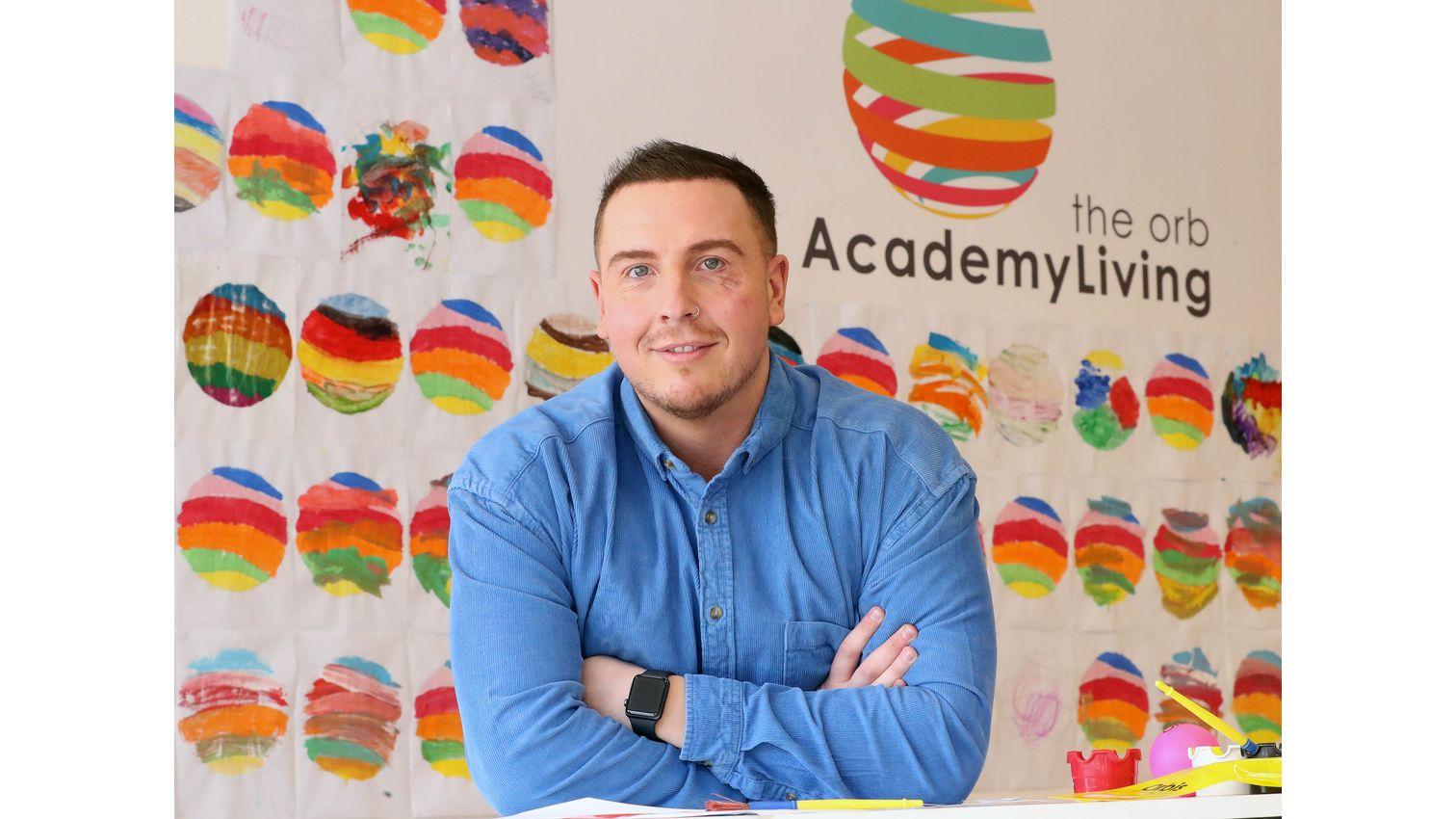 2nd March 2022
Valleys-based care professional is hailed as a 'Care Frontline Leader' at special ceremony
Kris Davis won over Great British Care Awards judges as the brains behind an initiative which 'seeks to progress learners with autism as far as possible in life'
A Valleys-based autism care professional has been hailed as a 'Care Frontline Leader' after winning an award of the same name in a national awards ceremony.
Kris Davies took the title at the regional finals of the Great British Care Awards and will now go on to represent Wales in the same category at the UK finals this Spring.
Kris works as Head of Academy Living at Orbis Education and Care and oversees two high street-based centres for learning where adults and young people with autism learn employment and other essential life skills in real-life, customer-facing environments including a shop and cafe.

Judges at the Great British Care Awards heard how, under Kris' management, the two centres of 'The Orb',part of Orbis' Academy Living programme, had become a progressive, multi-faceted initiative which identifies and develops a person's inherent skills, and seeks to progress them as far as possible in life.
They were also impressed by Kris' development of a People's Forum, where adults with autism living at homes across the group are brought together to discuss the services they receive, suggest improvements and make lasting friendships with others.
"I feel really honoured to have been shortlisted for this award in the Welsh finals of the Great British Care Awards, let alone to have won it. I absolutely love working with the young people and adults that come into the Academy Living programme as part of their residency or education with Orbis Education and Care." "My passion to find new ways of supporting people with autism to become the best they can be has continued to grow ever since I joined Orbis as a Support Worker back in 2014. I've had some fantastic opportunities to grow and develop my skills, and to continue putting my ideas into action within that time, so this award is the icing on the cake really."

Kris Davies

Head of Academy Living
Orbis runs 17 schools, residential homes and day facilities for children and adults with complex needs associated with autism, and is one of the UK's leading specialist providers which claimed three titles overall at the Wales regional finals of the Great British Care Awards.
Colleagues at Bangeston Hall in Pembrokeshire were also awarded the 'Covid Hero Team Award', and Swansea-based Support Worker Tristan Harris the 'Dignity in Care Award', at the Welsh regional finals. All three will now go on to represent Wales in their respective categories at the UK finals in Birmingham this March.
"We are immensely proud of all our nominees and winners at this year's Great British Care Awards all-Wales final, and of all our colleagues generally here at Orbis Education and Care. "We have experienced some of the most challenging times the care sector has ever had to face in the past few years, so to have their passion and dedication recognised on a wider scale really is amazing. "Kris has always been willing to go that extra mile and think outside the box when it comes to supporting the young people and adults he works with here at Orbis Education and Care. We believe he thoroughly deserves the title of 'Care Frontline Leader Award',"

Suzanne Lawrence

Chief Executive Officer