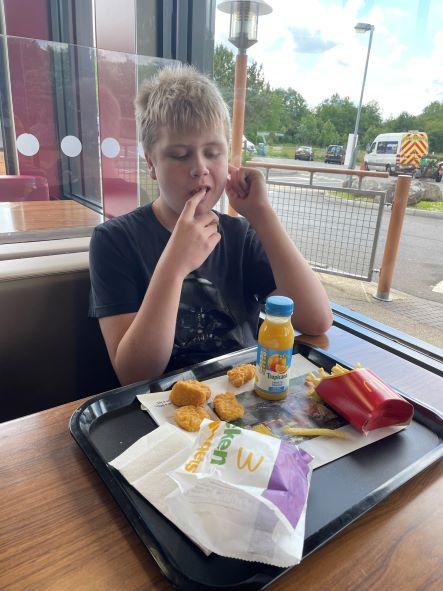 3rd June 2022
TA Kicks off Half Term in Style
TA kicked off his half-term holiday in style this week as he enjoyed a trip to Swansea to go swimming in LC2 with his Ty Bronllys support team. Having gone down the range of cool slides and relaxed in the peaceful lazy river, TA quickly became a natural in the water and never wanted to leave!
Following his action-packed swim session, TA was then treated to a Mcdonald's meal, where he sat inside the restaurant to enjoy his food with his team.
In a drive to build a personalised activity plan for the individuals they support, the Ty Bronllys team have recently introduced an activity feedback form for the young people to complete.
By gathering information about whether they enjoyed the activity, the team are then able to tailor future activity plans to ensure the individuals get maximum enjoyment out of the activities they love the most!