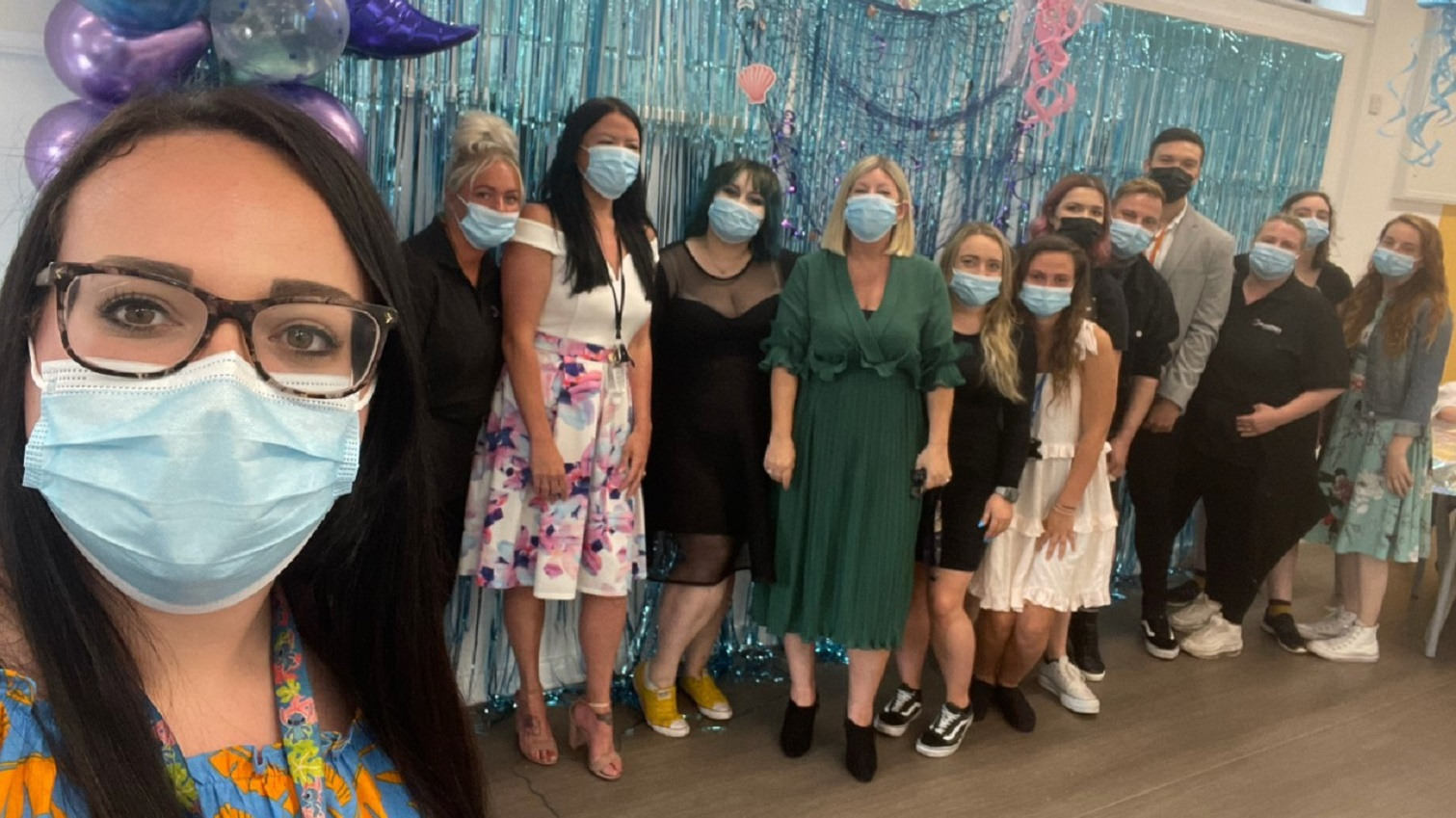 17th June 2021
Dan Y Coed Marks Second Birthday With A Prom!
The staff and children at Orbis' specialist residential service Dan y Coed in Swansea hosted a special prom to celebrate the residential home's second anniversary recently.
The theme of the prom was 'Under The Sea' with the staff and children working together on the preparations to turn their home into an amazing underwater-themed playground. The event included lots of art and craft, music, dancing and dressing up.
Deputy Home Manager Chloe Langdon, keen to acknowledge the work of the staff team said, 'What you have all achieved over the last two years is incredible. You really are an incredible bunch of people with such passion for the home and the children'.
Chloe went on to praise the children who reside in the home. 'We also want to highlight the amazing progressions of all the children who live at Dan y Coed. You all make us so proud each and every day with the things you have achieved. You are all amazing! The sky is the limit!'